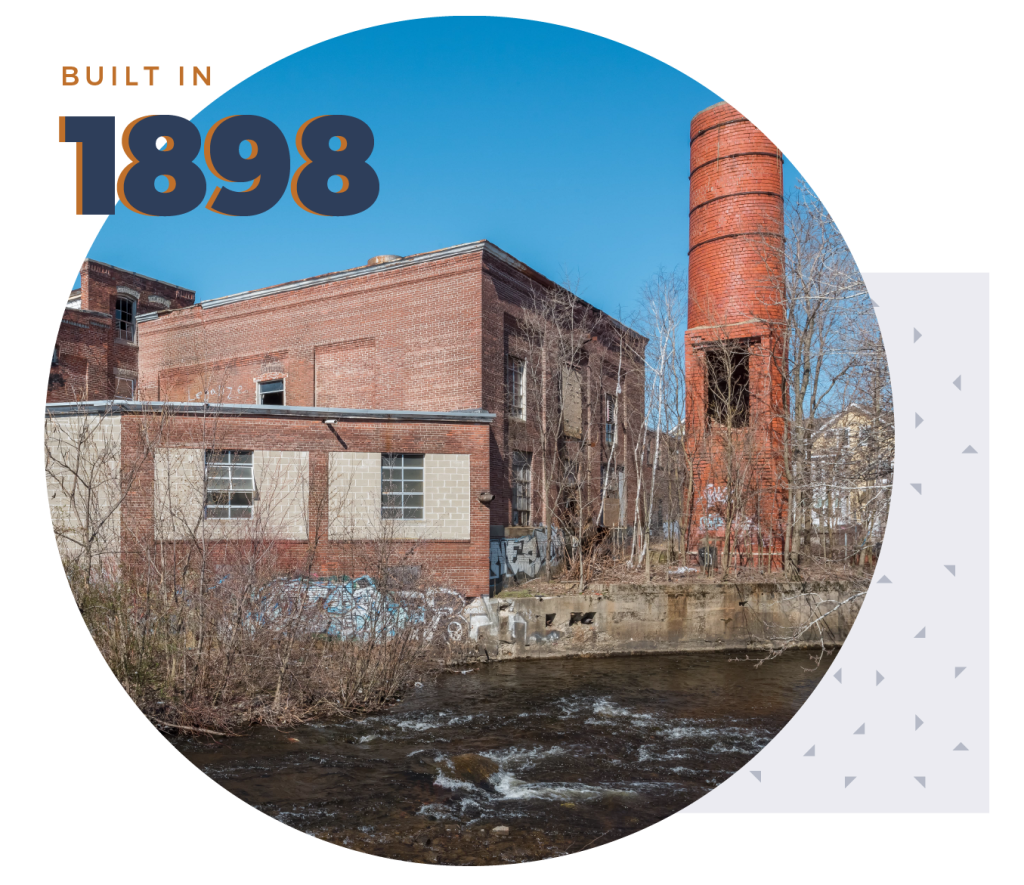 Built starting in 1898 by Earnscliff Woolen Company, the Paragon Mill complex located on the Woonasquatucket River is the physical expression of more than 60 years of textile production in the Olneyville neighborhood of Providence.
Historically, the mill was first known as the Earnscliff Woolen Mill and created worsted – a fabric made from heated and spun yarn. The one- to three-story brick buildings were designed to accommodate specific processing stages of textile production and were adapted over time as needs changed. The 3.5-acre site eventually housed a butchery, tannery, button factory, and an electric plant.
The Earnscliff Woolen Company ceased operations in 1909 and the mill was purchased by the Paragon Worsted Company. From 1921 through 1950 the mill underwent major expansions, resulting in the historic Paragon Mill complex known today. Paragon Mill ended operations in the early 1960, citing labor troubles combined with competition from the south.
Artcraft Braid Company purchased the property in 1964 and was the last textile manufacturing company to use it, ending operation in the late 2000s. Since that time a variety of other businesses called Paragon Mill home, including Cathedral Art Metal and Camco Screen Printing.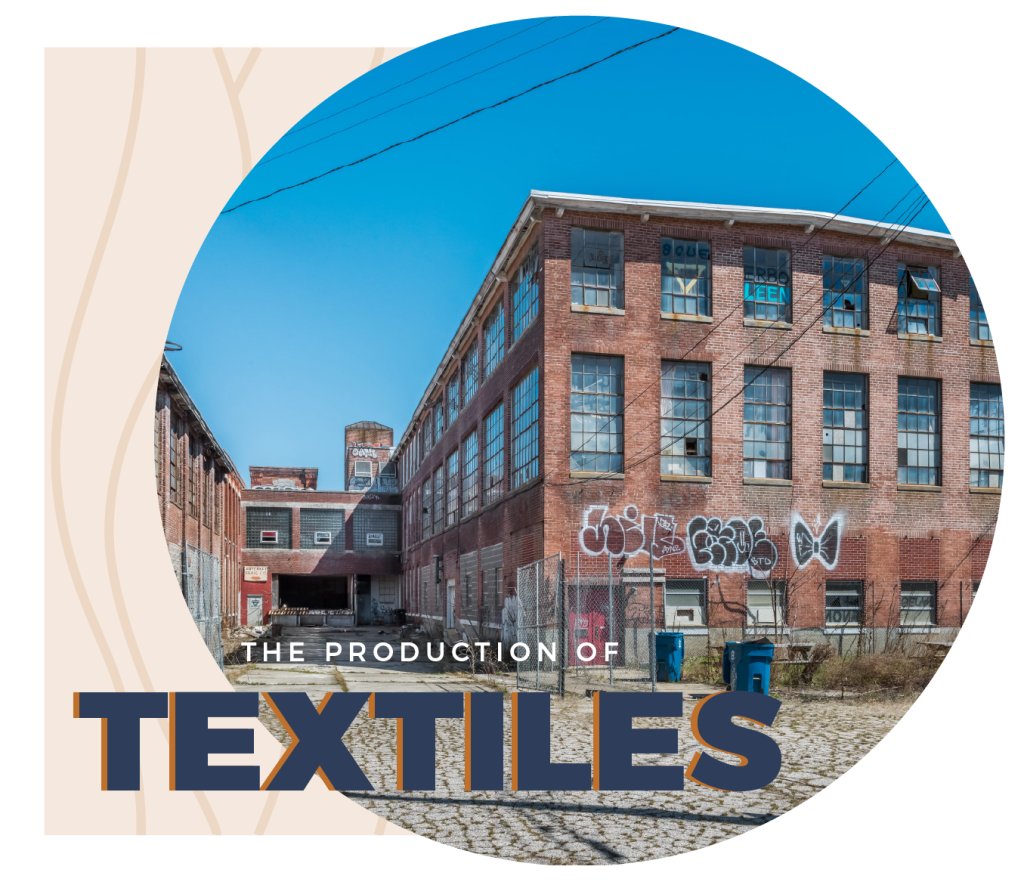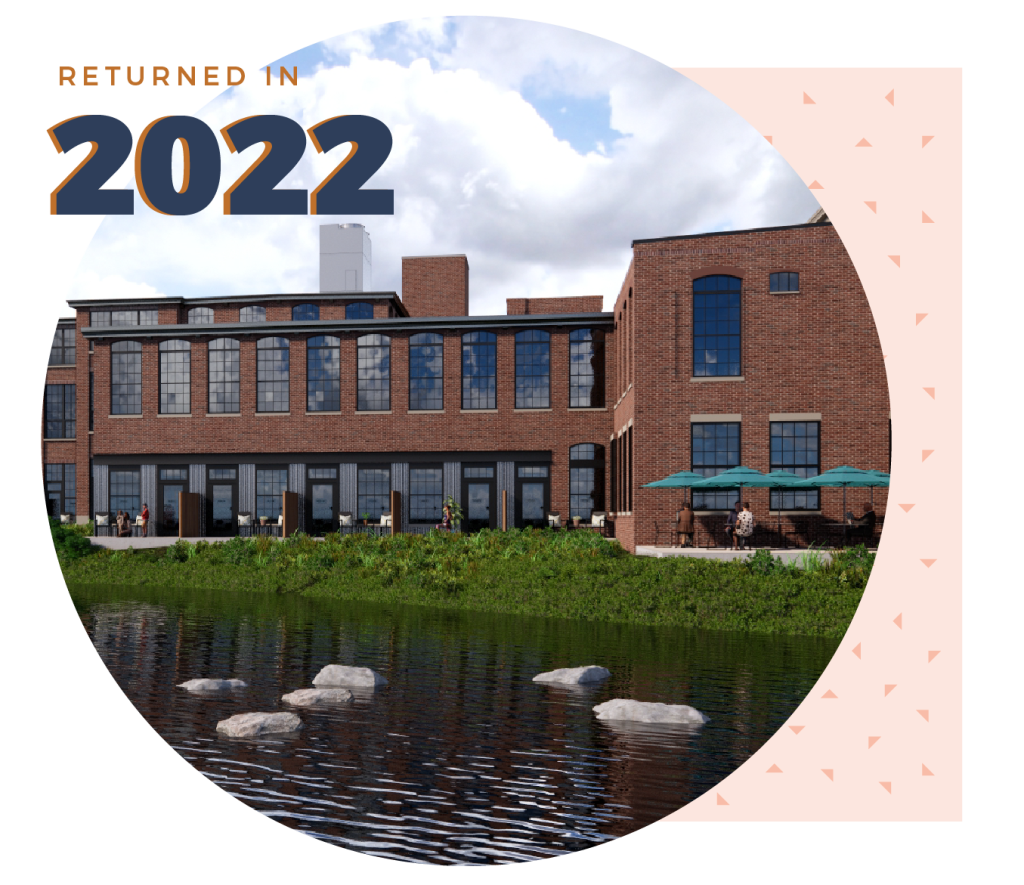 In 2021 The Alexander Company of Madison, Wisconsin – specializing in the preservation and adaptive reuse of historic landmarks, began rehabilitating Paragon Mill with the goal of returning this historic icon to the community it was built to serve.
Today, Paragon Mill has been returned to the community it was built to serve, providing housing catering to a variety of income levels. Applications are now being accepted.
LIVE AT PARAGON MILL
Take a step back in history without compromising a comfortable, contemporary lifestyle.